The Burlington City Clerk Show
Programs in this Series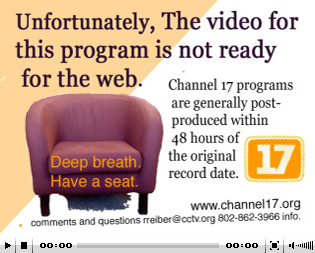 How Do Elections Work?
-
03/01/1988
CITY CLERK Show - How do Elections Work? With Jim Rader, Michelle Weiss, Margaret Poirier, Peter Clavelle, Nancy Chioffi, Tom Smith, Rick Sharp, Stephen Brooks.
Featured Story
Channel 17 summarizes Vermont's and Chittenden County primary election results with a look at the candidates on deck for the November 6th General Election.