The Burlington City Clerk Show
Programs in this Series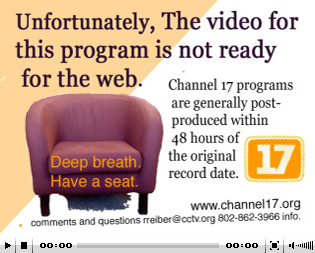 How Do Elections Work?
-
03/01/1988
CITY CLERK Show - How do Elections Work? With Jim Rader, Michelle Weiss, Margaret Poirier, Peter Clavelle, Nancy Chioffi, Tom Smith, Rick Sharp, Stephen Brooks.
Featured Story
Mix, mingle, and dive into the decades at CCTV's 35th-anniversary events on May 30th and June 13th! Looking forward and looking back! Local media now more than ever keeps the democratic muscles in shape.