The Burlington City Clerk Show
Programs in this Series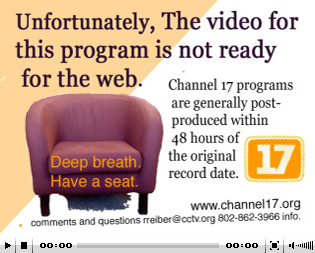 How Do Elections Work?
-
03/01/1988
CITY CLERK Show - How do Elections Work? With Jim Rader, Michelle Weiss, Margaret Poirier, Peter Clavelle, Nancy Chioffi, Tom Smith, Rick Sharp, Stephen Brooks.
Featured Story
Judge Geoffrey Crawford of the U.S. District Court has granted Vermont Access Network (VAN) intervenor status in Comcast's challenge to the Vermont Public Utility Commission's (PUC) Docket 8301 Order that put specific conditions on Comcast's continued operation in Vermont.