The Burlington City Clerk Show
Programs in this Series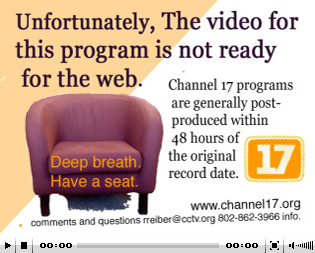 How Do Elections Work?
-
03/01/1988
CITY CLERK Show - How do Elections Work? With Jim Rader, Michelle Weiss, Margaret Poirier, Peter Clavelle, Nancy Chioffi, Tom Smith, Rick Sharp, Stephen Brooks.
Featured Story
On June 20th, Governor Phil Scott signed the Broadband Bill - now Act 79 of 2019 - in Dover, Vermont. This new law aims to expand access to broadband services and also includes a Study Committee that will consider issues related to the future availability and funding of Public, Educational, and Government (PEG) access television.