On the Waterfront
Producer
Melinda Moulton
Description
Host Melinda Moulton sheds light through interviews, a variety of local organizations and people in the community.
Programs in this Series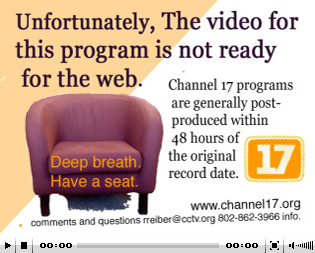 WATERFRONT PROJECT, UNION ST. & ENVIRONS.
-
05/24/1993
Lauren-Glenn Davitian hosts Melinda Moulton from Main Street Landing Company and Bob Duncan of Duncan Wisniewski.
Featured Story
Join us in celebrating free speech, local media, and the holiday season on Thursday, December 12th, from 5:00 - 7:00 p.m.