Your Front-Row Seat to Elections - Contribute Today!
October 26, 2020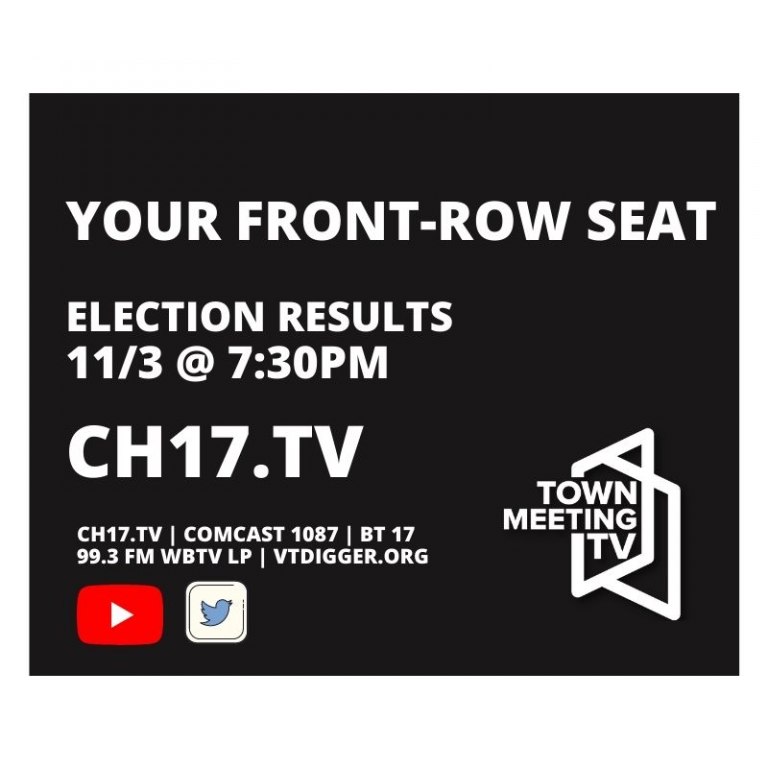 Your Front-Row Seat on Election Day. Tune in to Town Meeting TV on Tuesday, November 3rd for local, state, and national election results, interviews and analysis. Since 1990, Town Meeting TV has opened the doors of local government so you can meet the candidates and prepare to vote on the crucial issues of our time. Please consider a donation so that we can keep greasing the wheels of democracy. Thank you from all of us at Town Meeting TV! Town Meeting TV is Your Front-Row Seat on Election Day Donate today!
Featured Story
As Vermont cities and towns across Vermont resume in-person public meetings, Town Meeting TV is working with municipalities in Chittenden Counties to offer a new alternative: hybrid meetings.